Working with the IAM, we set out to construct a circle of six structures: five 58-foot-high outer temples, and a 120-foot-high inner temple. The temples were connected with 60-foot-long walkways. The entire installation had a diameter of 200 feet. Most of the construction could be done in a warehouse in Reno, but assembly had to be done in the sweltering heat of Blackrock Desert, Nevada, on site at the Burning Man festival. This was in incredible undertaking! I was delighted to be asked to create the fly-through animation that would help visualise the structure and help generate the fundraising necessary to make this vision a reality.
Project Leaders: Chris Hankins & James Horkan
3D visualisation and animation: Deanna Reilly
Molded, textured and rendered in Maya (Mental Ray)
Here are the original sketches supplied by the team leads: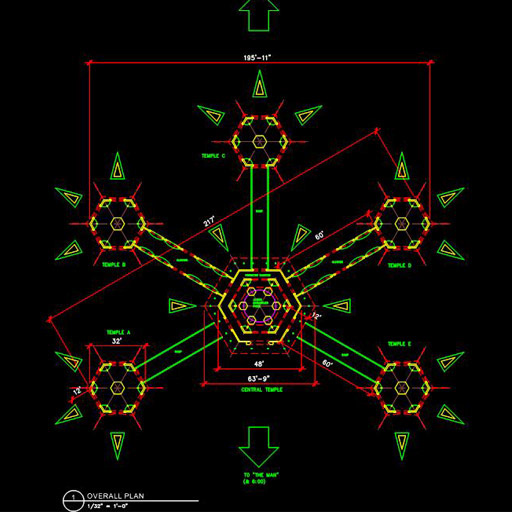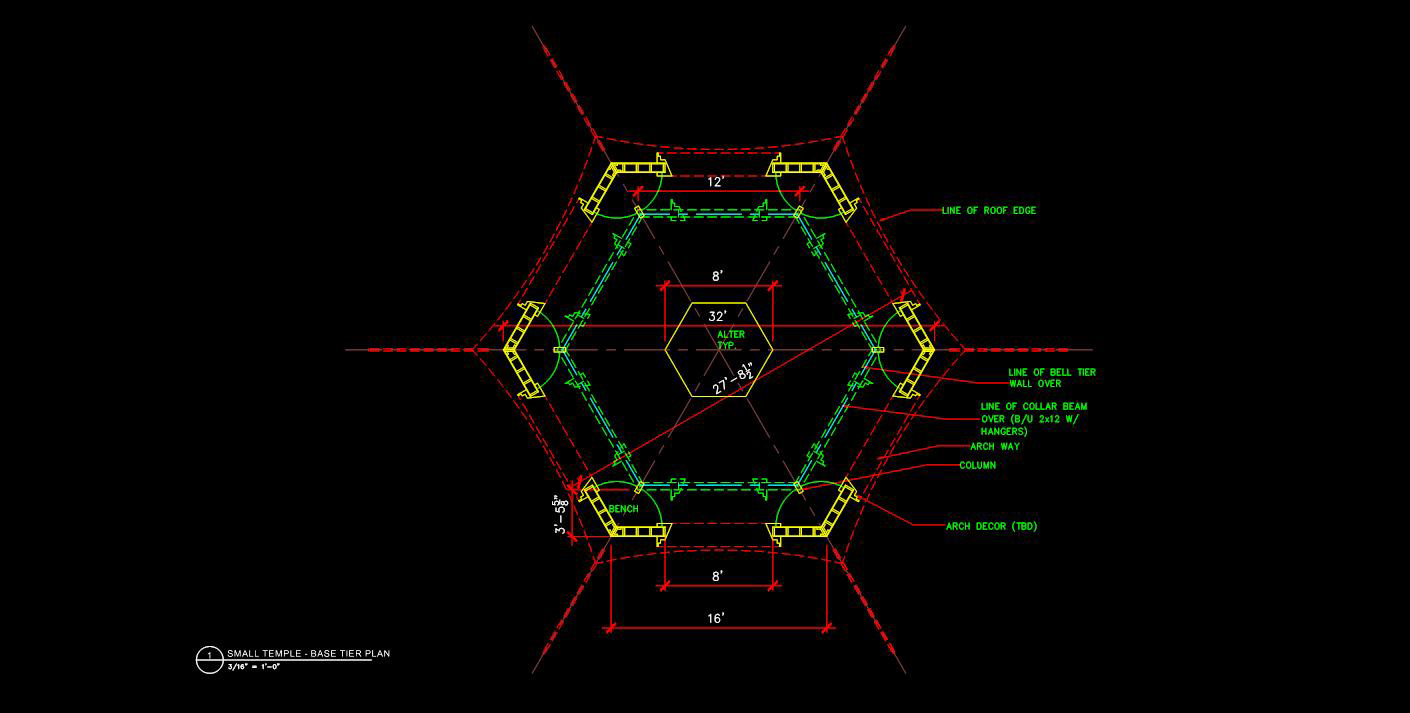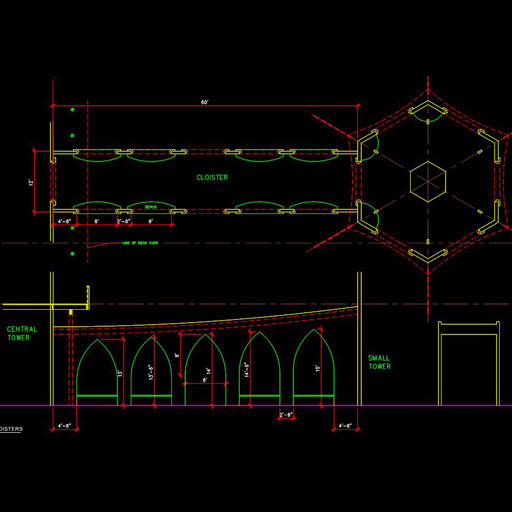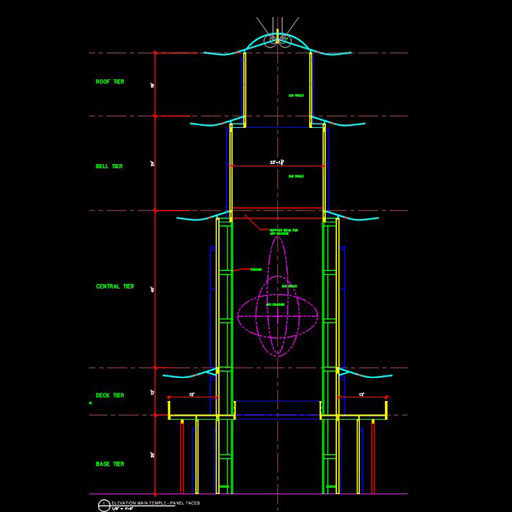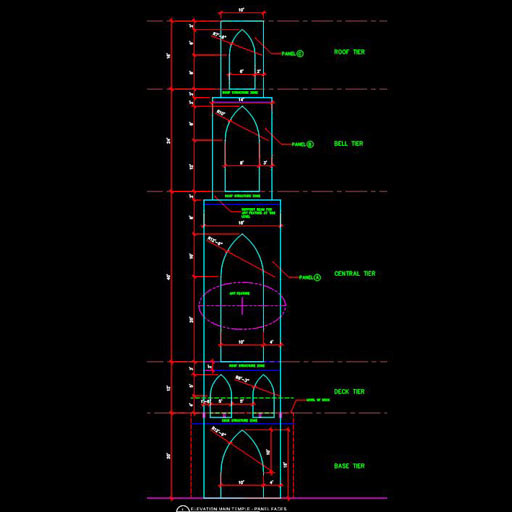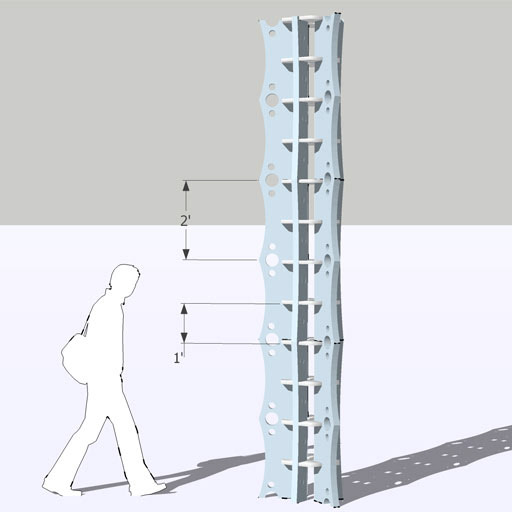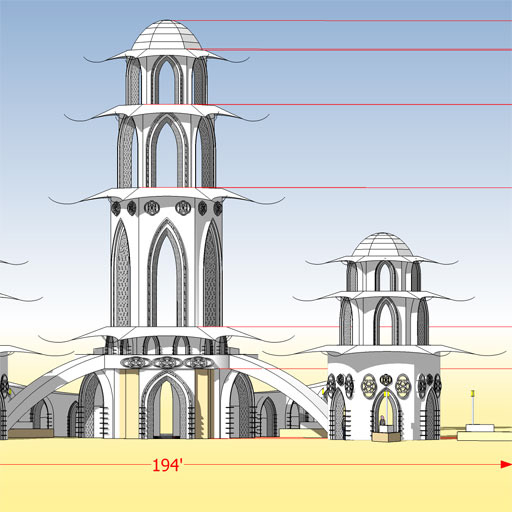 Here are a few shots showing my rough work and renders: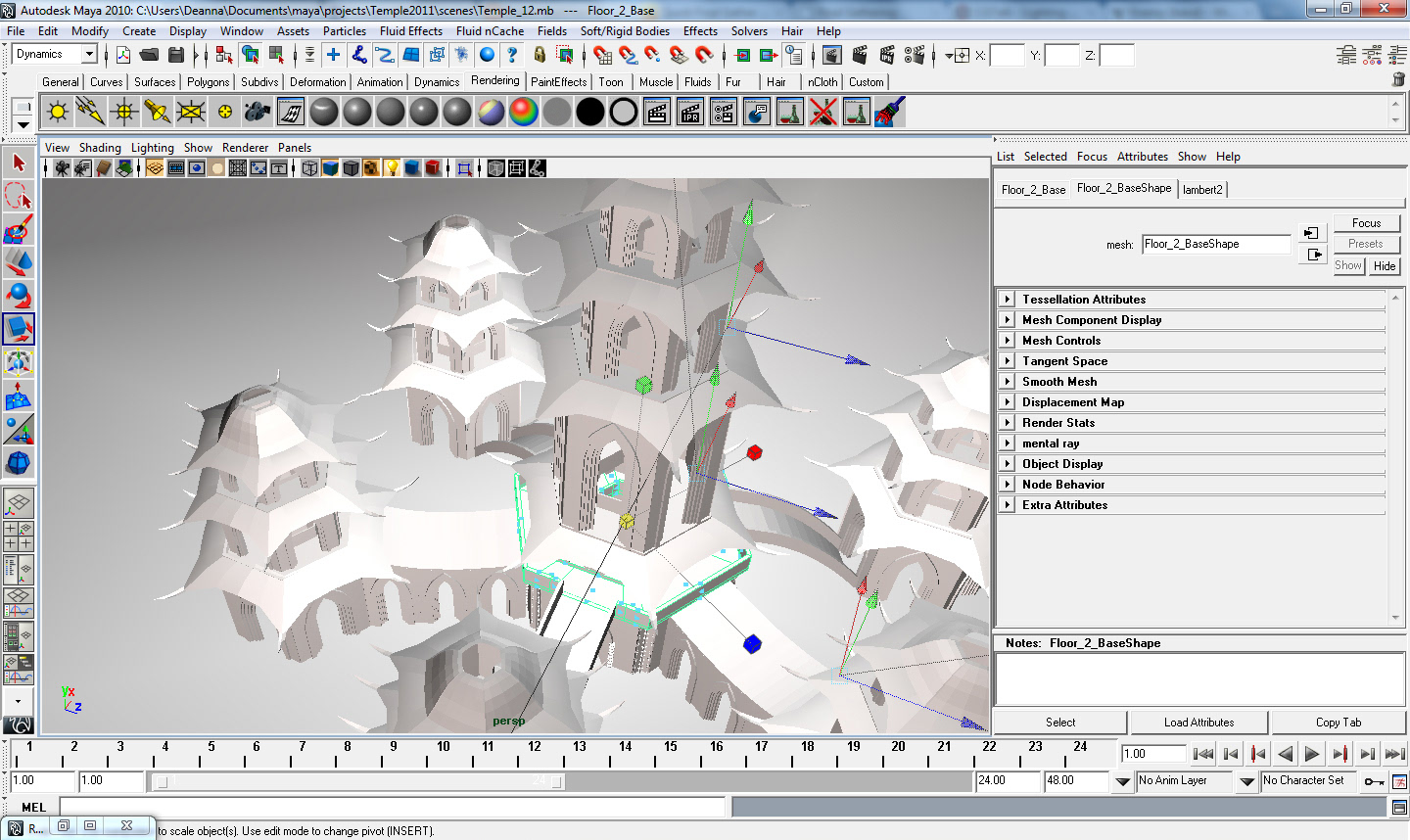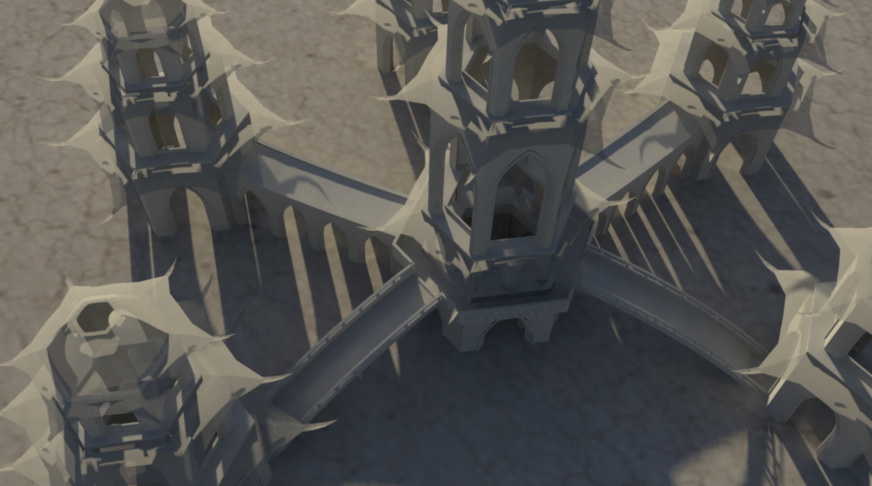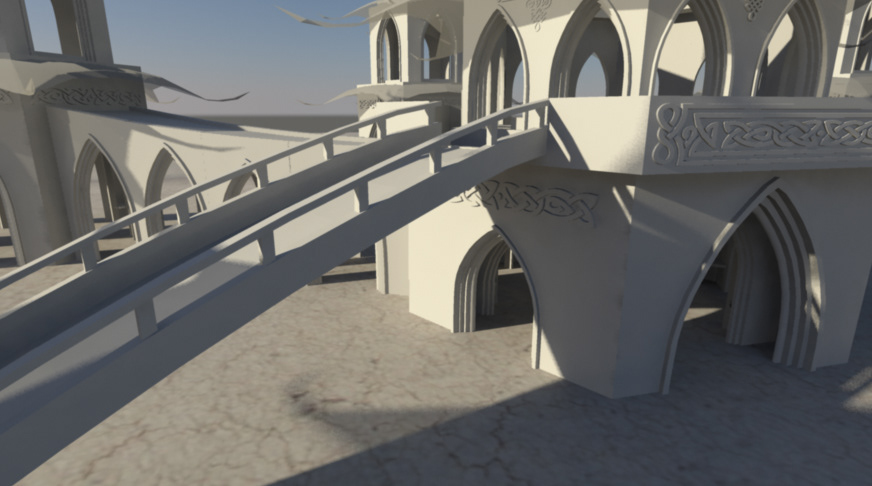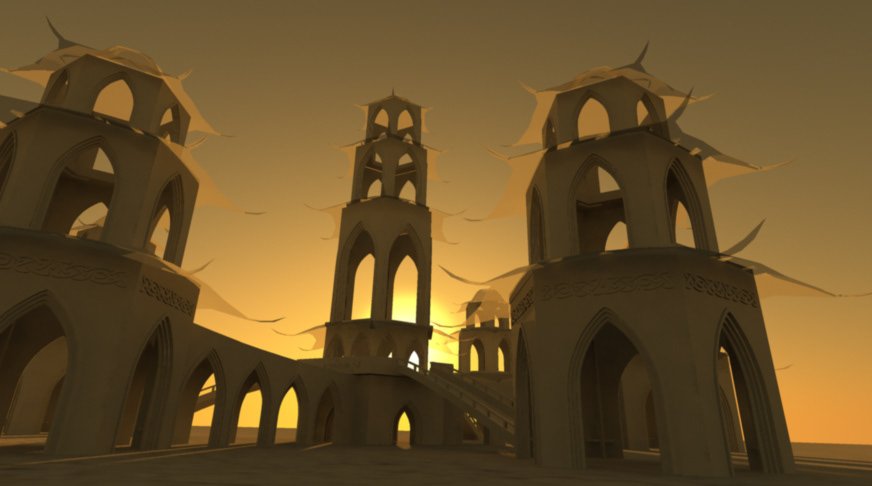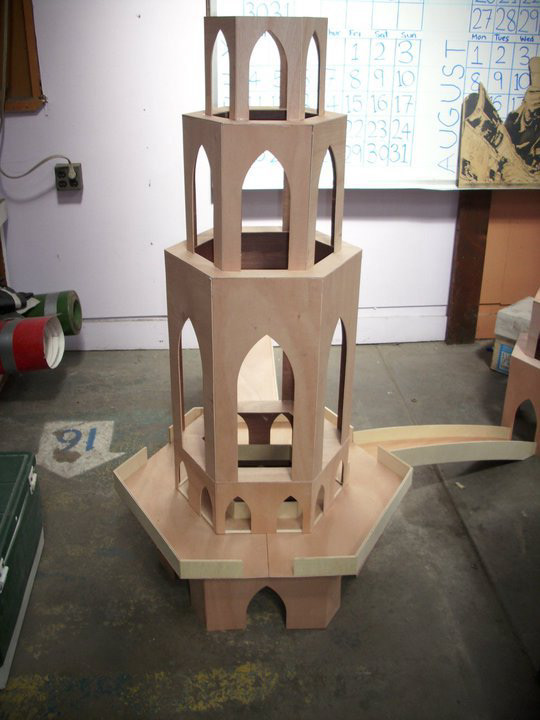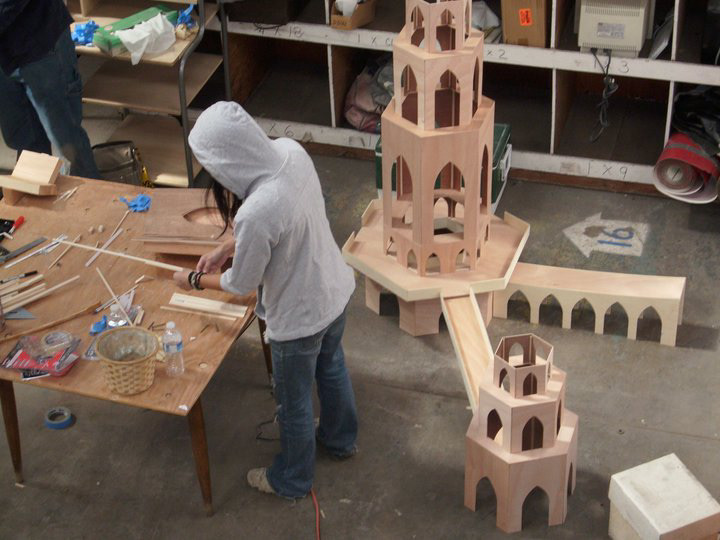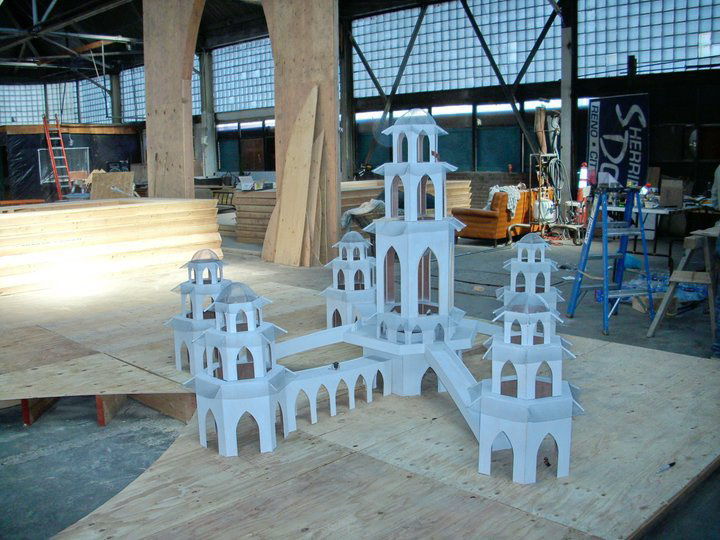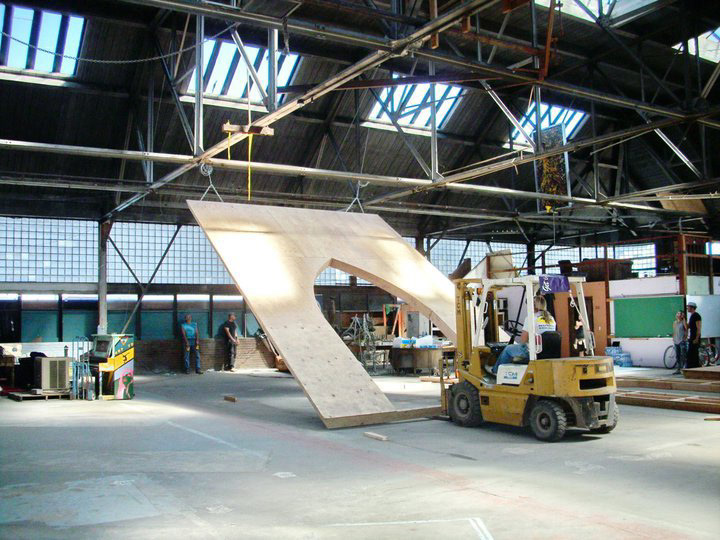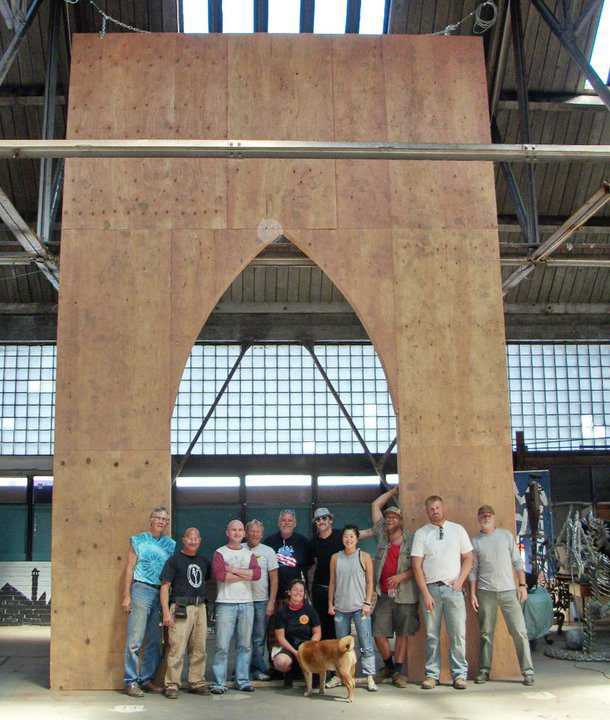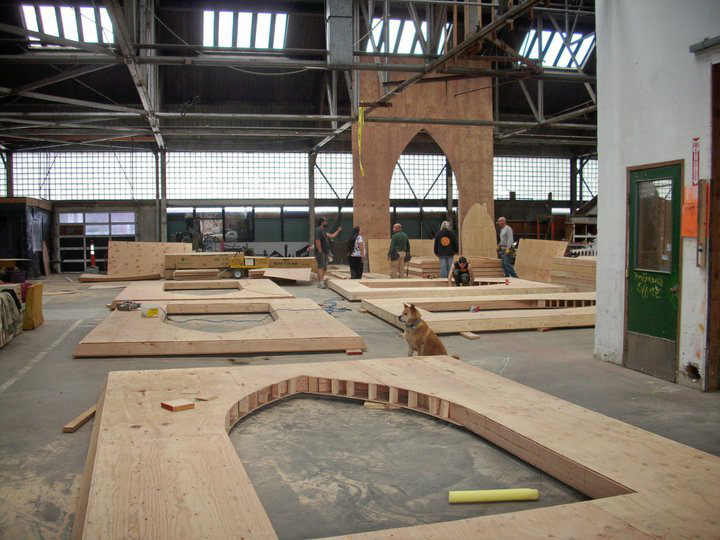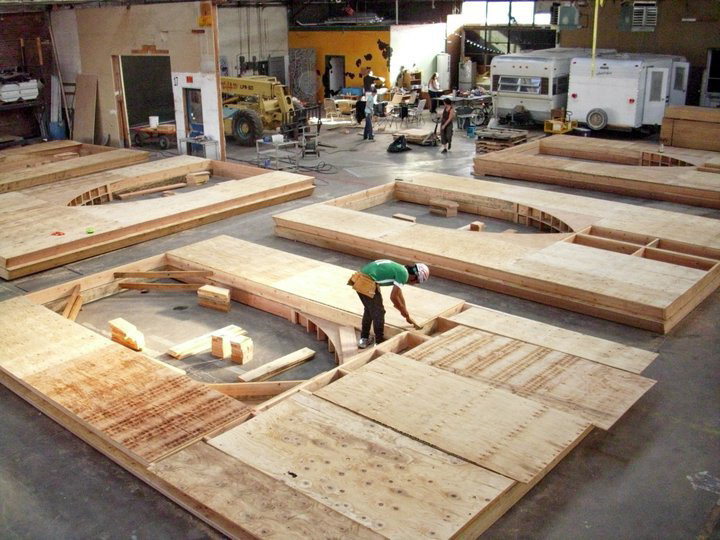 Finally, here are a few shots the finished temple. Hundreds of volunteers put there blood, sweat and tears into this construction. Thousands experienced the temple, releasing their joy and grief by writing on the walls and leaving mementos of loved ones. On the last day of the event, it was burned to the ground, a tradition that helps free the soul and give closure to those who have loved and lost. It will be remembered as one of the most impressive installations the people of Burning Man have experienced to this date. What a pleasure it was to be apart of.